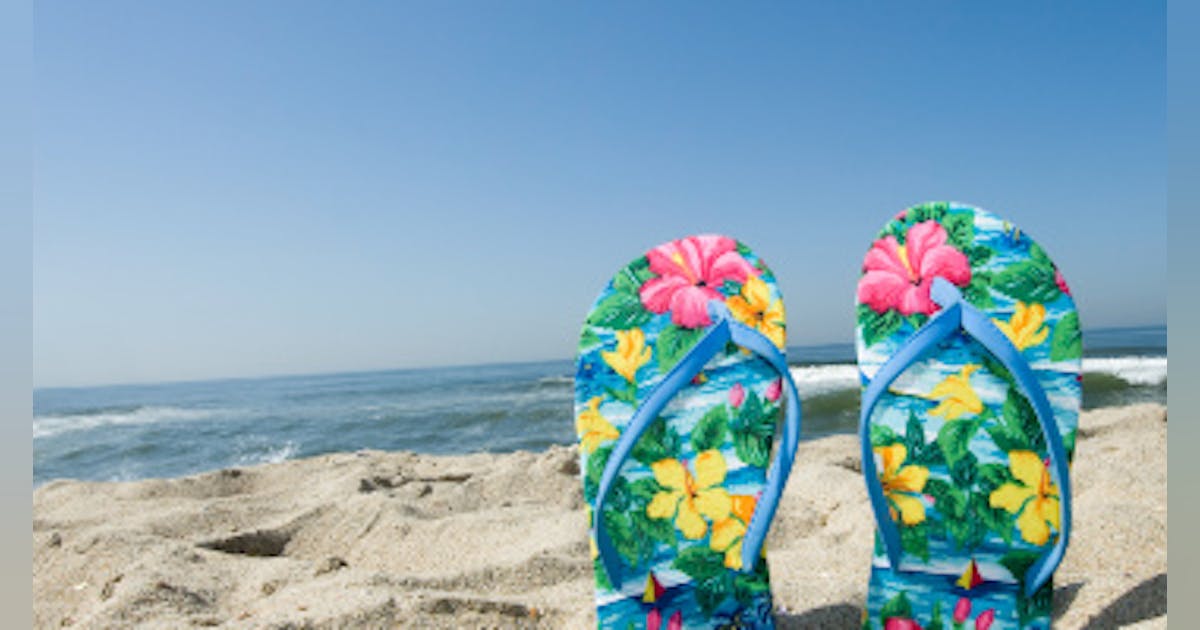 This is a personal story about my career in dental hygiene. I am writing it for two reasons. First I would like to share this story with other professionals who perhaps are questioning their choice in careers. Maybe my journey can offer some insight. Second, I personally would like to have some closure for myself after almost 40 years in this profession. I hope it helps on both accounts.
As I tell this story, I'm looking down at my flip flops that are laid out in front of me. They symbolize an unexpected end to my journey, which I'll share here.
I have been practicing dental hygiene now for close to 40 years—39 to be exact. Ask me if I ever thought that would be a reality, but it is. This was an occupation I freely sought; I just didn't think I would be practicing for this long. I am now planning on retiring this summer.
I came from a family who was comprised of mostly engineers, and I was not one of them. Engineering was neither my love nor my interest. I knew someone who was a hygienist and I thought, "Hey, I can do that. It will give me a decent income and I will be an independent professional." Well, guess what, I came to find that this is a great profession, and I am very proud to be a member.
I tried to get away from this job 20 years ago after a few years of what I will call "not-so-optimal-treatment" from employers. I took a few years off and attained another degree in anthropology and then a master's degree in business administration. Somehow that didn't quite satisfy my interest either. I did not have the desire to manage anyone. I was better as a solo artist. So there I was looking for a job, and as luck had it, I landed back in dental hygiene. I came full circle, which was both funny and ironic. I could practice clinically, help with management in different capacities, and treat patients the way I really wanted to. I stayed in my final dental practice for 15 years.
Dental hygiene is a noble cause and a fantastic career for anyone who has the passion and commitment for it. Oh and by the way, it's not too shabby for people who are looking for a nice skill that will bring them money. But that is just an added perk and not the main focus.
I plan on retiring this year, and I will be putting my flip flops in the sand for good. But I will miss this career and the people whom I have grown to love. That is no lie. And enough cannot be said of my boss. If it wasn't for him, I would never have come back to the profession, and it is he whom I will miss the most. It is both bittersweet and yet exciting for my next chapter in my life.
So please, come into this great career and find your passion helping people as I have. Seek out a great dentist who is both clinically proficient, compassionate, and personally compatible with you. If you take the time and don't settle for less, you won't regret it. Enjoy the work as I have and appreciate your co-workers—be they assistants, receptionists, or managers. This job is about teamwork.
Soon I will be handing my tools over to another generation, one who will hopefully enjoy the journey with their patients as much as I have. I find that the greater passion you have for something, the more successful you will be. Find that passion! If you are a hygienist and think dental hygiene is a good fit for someone else, please spread the word. A lot of people don't truly understand our profession, but you can help them to, so take the time. That is the purpose of this story, and I hope it will be well received.
I look forward to transitioning smoothly into my next career, whether it be hanging out on the beach with a good book, relaxing with friends and my husband, or playing with our dog. I think I've earned it, and I will be wearing flip flops. Thanks for listening.
Rose M. Vrabel, MBA, BSDH, has been practicing dental hygiene in Richmond, Virginia, for 39 years. In her current position, she uses her clinical, managerial, and educational skills. She earned a bachelor's degree in dental hygiene and anthropology and a master's degree in business administration. This is her second article published by RDH. She resides in Goochland County, Virginia, along with her husband and basset hound and hopes to relocate closer to the beach in the near future. Contact her at [email protected].