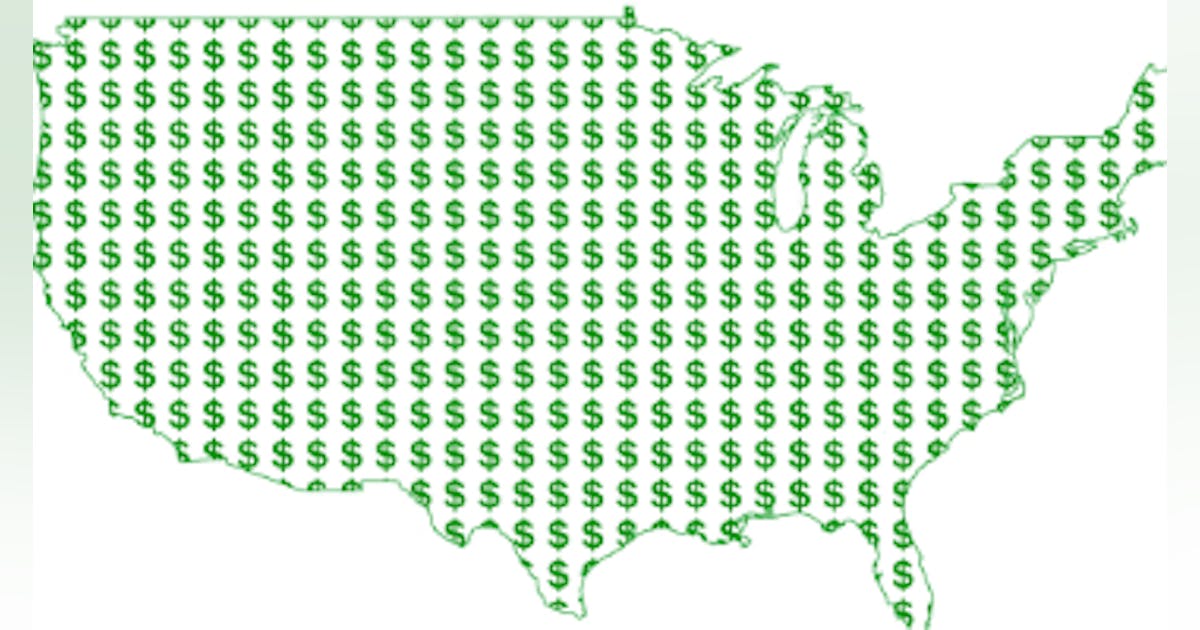 IgniteDA and DentistryIQ always keep track of the latest trends in dental assistant salaries. With that in mind, we saw some big shifts from the last time we published salary numbers back in 2017.
As a note, these numbers are taken from the Bureau of Labor Statistics. They do not take into account the number of years a dental assistant has worked or any credentials an assistant may have earned.
So, what's the biggest news with all in these new numbers? The numbers are going up across the board, even if it's just a few pennies in some states (such as Mississippi, which went from $15.74 in 2017 to $15.82 in 2018).
What really jumped out at me was at the top of the listing. In the 2017 article (using data from 2016), nine states had average salaries of over $20. In 2018, that was up to 16. Nothing thrills me more than seeing how salaries are on the rise.
As far as the very top, Minnesota once again reigns supreme. In 2016, it topped the list at $22.70. In 2018, that number was $23.98.
Virginia was one of the biggest jumps of any state, moving from $19.56 in 2016 to $21.46 in 2018. Another big jump was close to Virginia in the District of Columbia, which moved into second place on this year's list, at $23.66 after listing at $21.72 in 2016.
There's even a small bit of good news for those at the bottom of the list. West Virginia moved out of the lowest spot for the first time in four years and is now number 49 at $15.10, up from $13.42 in 2016.
However, that means there is a new state at number 50, which is now Utah, coming in at $15.04. What's the silver lining for Utah? It was one of three states that had an average salary under $15 in 2016. There were none under $15 in 2018.
Now, allow me to present the full list from top to bottom according to the average hourly salaries.
Minnesota — $23.98
D.C. — $23.66
New Hampshire — $23.44
Alaska — $22.75
North Dakota — $22.43
Massachusetts — $22.15
Virginia — $21.46
Connecticut — $21.40
Rhode Island — $21.02
Washington — $21.00
Oregon — $20.89
New Jersey — $20.73
Vermont — $20.50
Maine — $20.31
Maryland — $20.23
North Carolina — $20.09
Iowa — $19.76
California — $19.72
Indiana — $19.61
Arizona — $19.56
Colorado — $19.42
Delaware — $19.40
South Carolina — $19.11
Florida — $19.03
Illinois — $18.93
Pennsylvania — $18.85
New York — $18.81
Ohio — $18.73
Hawaii — $18.68
Wisconsin — $18.57
Missouri — $18.44
Nevada — $18.39
South Dakota — $18.19
Tennessee — $18.08
Montana — $17.94
Michigan — $17.85
Kansas — $17.81
Nebraska — $17.72
Texas — $17.70
Georgia — $17.65
Oklahoma — $17.57
Kentucky — $17.34
Wyoming — $16.93
New Mexico — $16.76
Idaho — $16.73
Arkansas — $16.38
Alabama — $16.18
Mississippi — $15.82
Louisiana — $15.55
West Virginia — $15.10
Utah — $15.04
If you're looking at these numbers and wishing you had a little more in your bank account each month, here's some advice. First, make sure you're doing everything you're legally allowed to do in your state. Dental laws pertaining to the duties of dental assistants vary greatly from state to state.
Do you know what you're legally allowed to do or not do in your state? Whether you know you know, think you know, or don't have a clue, you can click on this link and it will take you to the Dental Assisting National Board (DANB) website. They've done an excellent job of breaking down every state's laws when it comes to dental assisting duties, and you can view your state in an easy-to-read PDF format.
Once you know what you can and can't do, then it's time to talk to your dentist. Come up with a business plan to incorporate some new ways that you can work your abilities and skills into the schedule more. Perhaps this is an opportunity to have a conversation about learning a new skill or improving your techniques. Perhaps you can learn to do something in the operatory that the doctor has been doing for years. If you can do even a portion of a procedure that can free up the doctor to move on to another patient, it will keep productivity at a high level and have a positive impact on the bottom line.
If you need more advice or have any questions, drop me a line at [email protected]. I'm happy to help in any way I can.