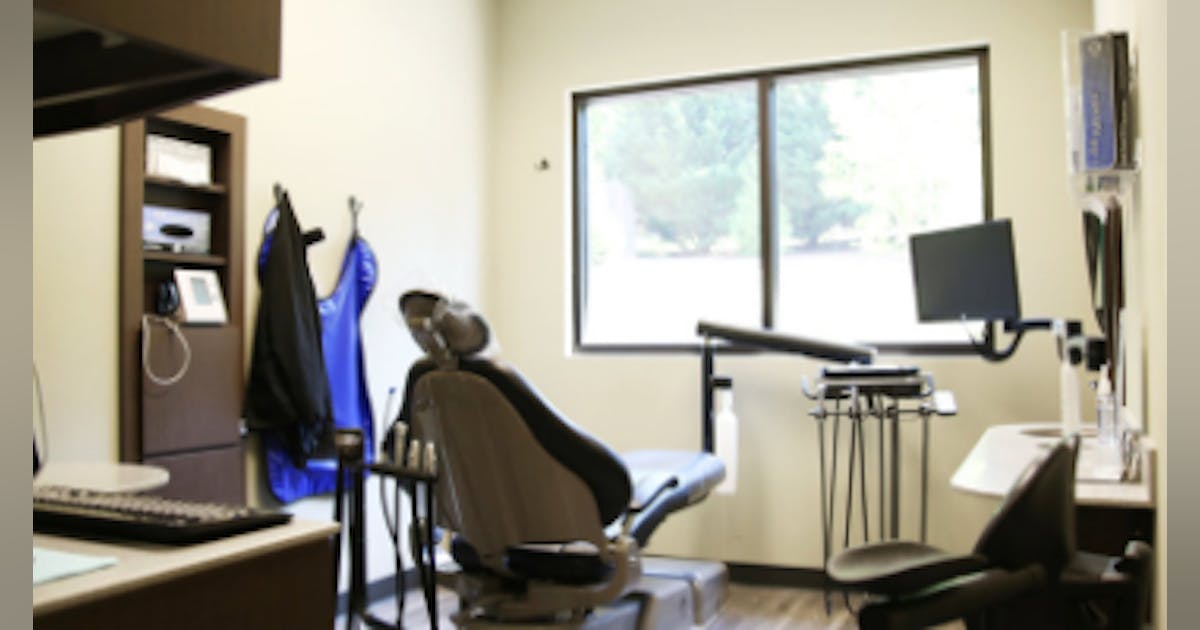 I first became acquainted with Julie Herr in a Facebook group. She posted that she did social media marketing for her practice, Life Point Dental in Jefferson, Georgia. Since I love to hear about people's practice journeys, I asked her a lot of questions about her practice.
It turns out, Julie and her husband have grown their practice to very impressive levels, even though their new-patient numbers might not be mind-blowing. This was very interesting to me, and Julie was kind enough to do an interview with me to explain the practice's success. Without further ado, here's a play-by-play of what I learned about the growth of Life Point Dental. (My questions and statements are in italics.)
Julie, thank you for taking time to provide some insight into practice growth today. Can you share some background about Life Point Dental?
We acquired our practice in 2012 from a retiring dentist. It was a paper office; everything was in paper. I remember bookcases behind the front desk that held paper charts. It also still had film x-rays. My husband, Dr. James Herr, had been an associate with the practice for quite some time when we bought it. All of the offices that he had worked in were digital, so when we bought Life Point, we revamped the entire thing. We brought in Dentrix and digital x-rays, which obviously meant retraining the entire staff.
We started with four operatories, and moved into the new building in 2017, which has space for 11 operatories.
Wow, that is no small task to move an office from paper charts to completely digital. We did this in our practice as well, so I'm always curious to know: what are some of the technologies that have provided a significant amount of value to your practice?
One of the things that allowed us to take our practice to more than $1 million per year was learning to use Dentrix effectively. A lot of people buy dental software, but then they don't take the time to learn how to use it properly. We invested a lot of time and money into fully learning Dentrix. We also introduced a CEREC machine for same-day crowns, digital x-rays, and cone beam imaging. These all helped us expand the capabilities of our practice.
One software that we adopted a little bit later but wish that we had adopted from the get-go is Weave. The other technologies I mentioned are primarily clinical, but sometimes we forget to invest in what the front office staff needs to communicate effectively with patients.
For example, before we implemented Weave, our front office person was constantly on the phone scheduling appointments or reminding patients about appointments. Now all of that is done automatically with Weave's appointment reminder software. This freed up so much time for our front office. One of the things that we wanted was to have someone available to patients right when they walked through the door. We wanted our front office manager to be able to say "hi" immediately, versus putting up her hand and saying, "please hold."
Yes, that is really important. I mentioned that we used Weave in our practice as well, and that we went through the process of going from paper to digital. I understand exactly what you're saying. Our front office person was on the phone probably 80% of the time calling patients to confirm or reschedule. What we didn't realize was how many new patients we were not getting because of that. When new patients call, they don't want to immediately be put on hold. But this was happening a lot because our front office was always on the phone trying to confirm appointments.
Exactly! Also, text messaging was a big game changer. Patients are often surprised that we're able to communicate with them through texting. They love that! Most people these days are phone averse. But they love texting our office.
That's great! OK, you mentioned that your practice is doing over $1 million per year, and that you're seeing about 35 new patients per month. I've worked with a lot of dentists, and for most dentists who are doing over $1 million per year, 35 new patients per month would be scary. This tells me that you have a very good system in place that allows you to take care of your patients. How do you do that?
A lot of it stems from the doctor's philosophy. He believes in comprehensive treatment, but he also believes in the Chick-fil-A model, that everyone has a story. We focus on making sure that we treat every patient who walks through the door like a person. Sometimes in dentistry it's easy to think about patients as a set of teeth and forget that we're working on an actual person.
We are very protective about the time that our patients have with the doctor and hygienist. The hygienists always have an hour with our existing patients and an hour and a half with new patients. We do not double book. We've found that providing this time to patients gives the hygienist and doctor more time to educate patients, and that increases case acceptance.
What I hear you describing is what I think most solo practitioners want to have. They don't have to be super busy to be very productive. People miss this mark by focusing too much on patients through the door. This leads them to cram things into their schedules. It is really interesting that by allowing yourself more time to focus on better education, this has led your practice to grow to a very comfortable level with 35 new patients per month.
We've had patients leave because we were not in network with their insurance, only to come back and tell us that they just didn't get the same level of care elsewhere. We work hard on building relationships. We used to be the type of practice that would cram our schedules as full as possible. But the doctor decided that was just not the type of practice he wanted to build.
Was that a hard transition to make?
It was hard for us not to panic if our schedule was not as full as we were used to. However, once we started doing things the new way and stuck with it, our collections increased.
This is probably a difficult mind shift for most people, but this is often a less stressful model. When I ask dentists what they want as solo practitioners, they say they want less stress. They want to be more profitable and have more time. Often those same dentists think that they need 60 to 90 new patients per month, and it's hard for them to see the disconnect. It is really awesome that you have been able to do that in your office.
So, let me summarize what we've talked about, then I'll ask you the question that I love to ask.
Your practice philosophy is to take more time with patients, be comprehensive with them, and educate them as much as possible. You help them make the decision to get all of the treatment that is ideal for them. This means spending a lot more time than most people allot for recall appointments, new-patient appointments, and exams.
The outcome is that you need only 35 new patients per month to collect over $1 million, and your schedule is not to the point that you hope a patient doesn't show up so that you can catch up. Did I miss anything?
No. But a lot of this depends on the doctor. Our doctor's philosophy is to always do what's right. His personal philosophy is that he wants to be able to sleep well at night. A lot of our patients come from referrals, and they tell us that they heard we are honest and trustworthy.
That's great! Now on to my favorite question. If you had to do this whole thing over again, what would you do differently?
We probably would not do many things differently. A lot of the things that we learned came with time and experience. If we hadn't started as an extremely busy office, we probably wouldn't have had the desire to be where we are today.
The software that we wish we had adopted right away is Weave. It really freed up a lot of time for our front office to focus on our patients.
Julie, thank you for your time and valuable insights today.